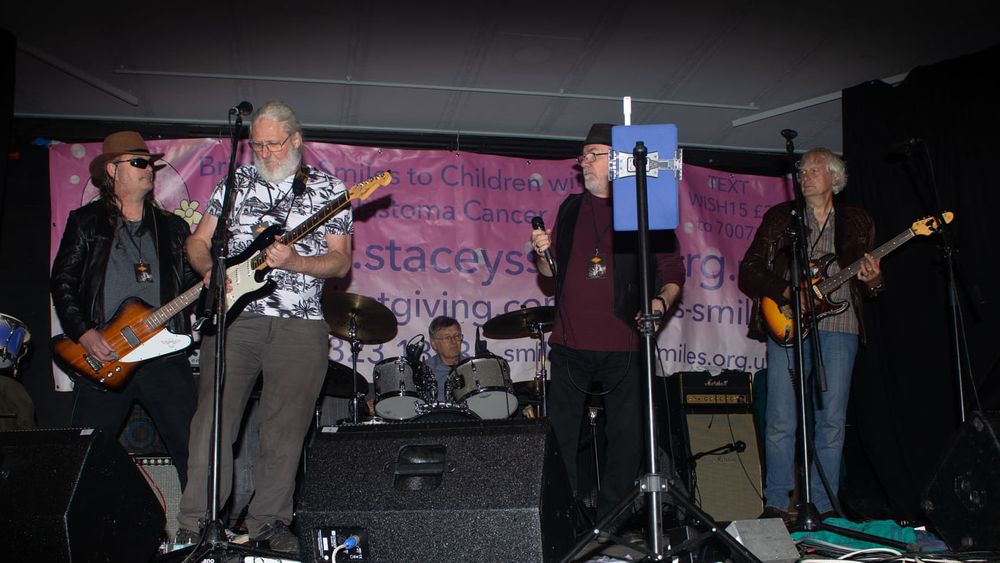 Where's Ray?
The origins of Rayband go back to the 1990s, when Phil, Jim, Steve and Alan started working on musical projects together, but it wasn't until the year 2000 that Rayband was formed. That original line-up saw Phil, Jim and Steve team up with a singer called Ray and a drummer called Ron. At some point (nobody took notes!) Ray and Ron left, to be replaced by Alan and, eventually, newbie Mike. In the meantime, Steve left and re-joined a couple of times, most recently re-joining in 2020.
After 20-odd years, we decided it was about time we released some of our own material and the lockdown caused by the Covid Pandemic gave us the time to write and record enough material for an album!
2022 was a big year for us, as released our first LP on vinyl - fulfilling a life-long dream.
In 2023 we're concentrating on live performances, promoting the album and maybe even writing some new material.